Lance Berelowitz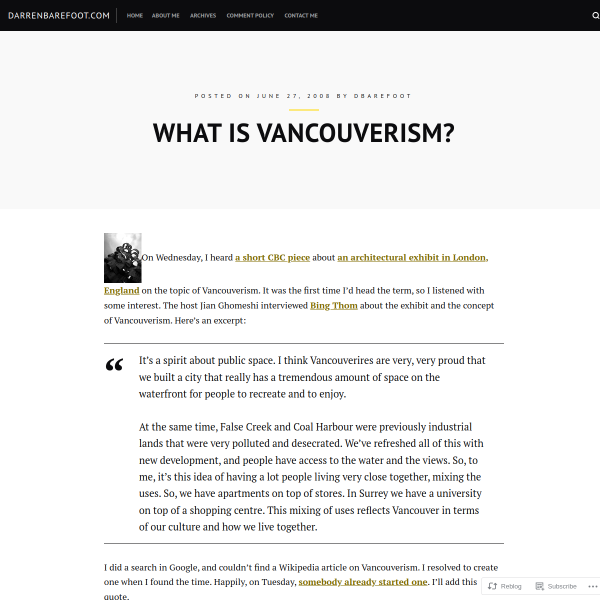 Darren Barefoot finds some links, embedding a 10-minute video on the subject, which features interviews from Helena Grdadolnik, Lance Berelowitz, Trevor Boddy, Sherry Mckay, Larry Beasley and others.
Yet another as yet unpublished book I want to read.
I've heard similar stories from a long-time Vancouverite friend who thinks Sidney, Australia blows Vancouver out of the water.